Home
>
Top 5 Traditional British Foods
Top 5 Traditional British Foods
Hotel La Place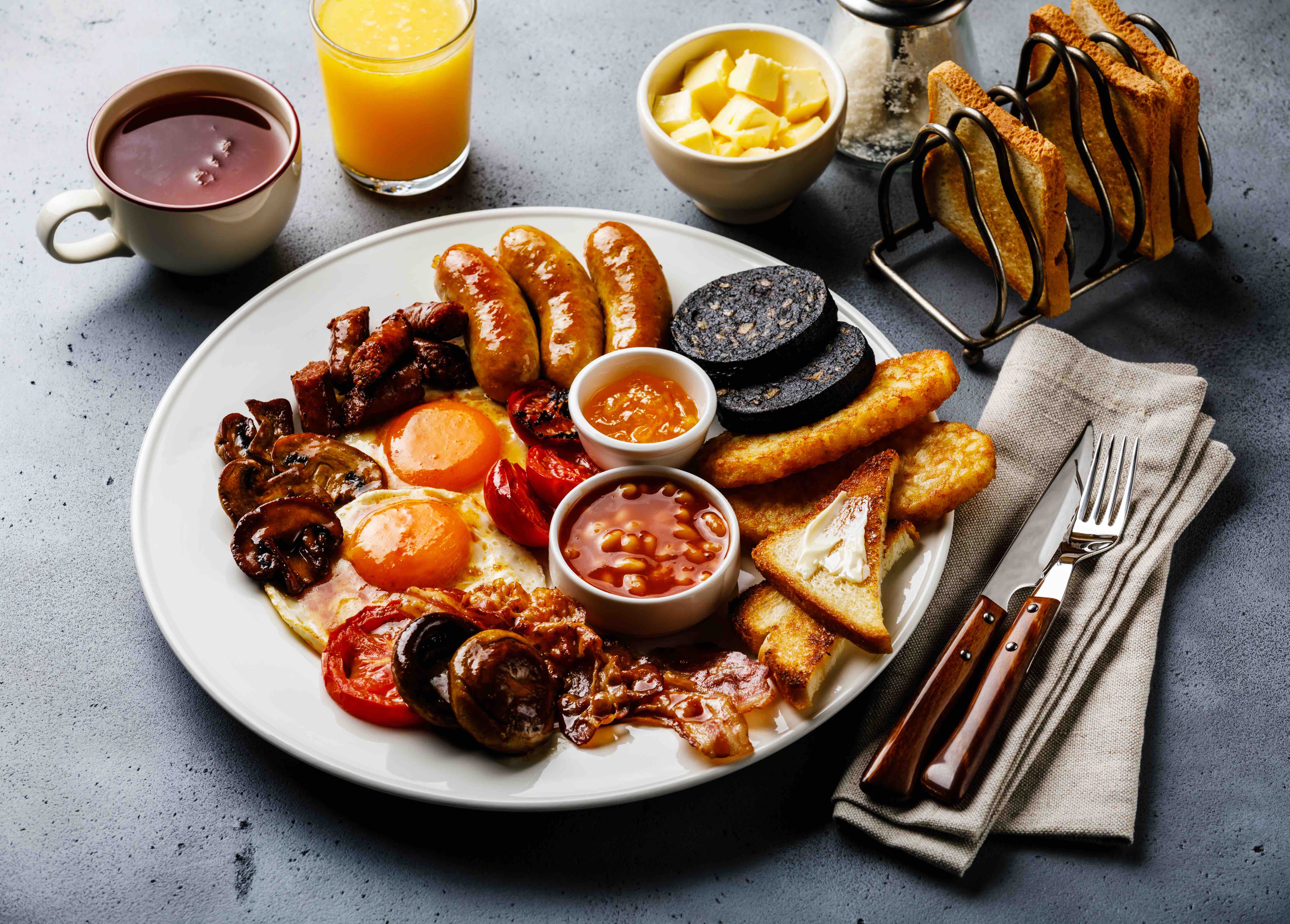 Traditional British food
is not well-known around the world, despite its delicious plates. So if you are coming to London and want to enjoy a gastronomic experience, you can't miss the opportunity to try our
traditional British food
.
When travelling to London there is much information about places you must visit, but there is little information about traditional dishes you must try, so we prepared for you a top 5 traditional British Food plates you can't miss.
Top 5 Traditional British Foods
1. Fish and chips
It cannot be different, in Britain the star traditional dish is a simple but delicious one. The classical fish and chips, you can find in every corner of the UK, but to get the whole London experience we recommend you enjoy it in a restaurant by the sea or in an open-air spot.
As an island, fish is the main ingredient in traditional and daily meals in the UK. Usually is served with chips and ketchup or mustard, a piece of lemon, and an authentic English beer.
2. Sausages and mash
Another classical, especially at pubs menus, is sausages and mash. It consists of sausages and mashed potatoes, often accompanied by peas and gravy of your preference.
You can make your own version at home because it is easy to make.
3. English breakfast
This is a pretty known English dish and is part of international cuisines because, in addition to its delicious flavours, it's a very energetic breakfast. English people say breakfast is the most important meal and this dish confirms it!
In the traditional way, it includes bacon, sausages, eggs, baked beans, toast, mushrooms, tomatoes, hash browns, and black puddings.
4. Sunday Roast

Even when this dish is called Sunday roast, the truth is that it is served on any occasion. It consists of roast meat, mashed or roast potatoes, vegetables, stuffing, Yorkshire pudding, and gravy.
In the past, it was a tradition to serve it on Sunday but nowadays is not like that. Around this dish is a deep meaning because it represents a moment of familiar union.
5. Bread and butter pudding
On our top, it can't be missed this dessert, because English loves desserts. This is one of the most traditional, in the past bread and butter were the only food of the poorest, so they prepared their dessert with these ingredients resulting in a delicious dish that everybody loves in England.
It was prepared from leftover stale bread; the bread was steamed, then it was layered in a dish, adding sultanas or dried fruit, soaked all in milk, and then baked in the oven. Now is prepared to keep warm in winter.
Where to stay?
Enjoy London like a local staying at
Hotel La Place
a nice place to live in this universal city. It is in a perfect location in a neighbourhood very popular and beautiful, recognized by its Victorian style. Its location is privileged because it is near to main streets and the commercial area but remains a quiet place favourable to rest.
Its decorations will make your stay unforgettable and kind, as well as its service and attention. And if you are seeking to live a cultural immersion experience
tasting traditional British food
, this Hotel has it for you. Enjoy the English breakfast included in your reservation and try other traditional dishes at their lovely bar-restaurant open 24h.
Book now
and live the whole London experience, tasting the traditional British food.