Home
>
Christmas in London
Christmas in London
Hotel La Place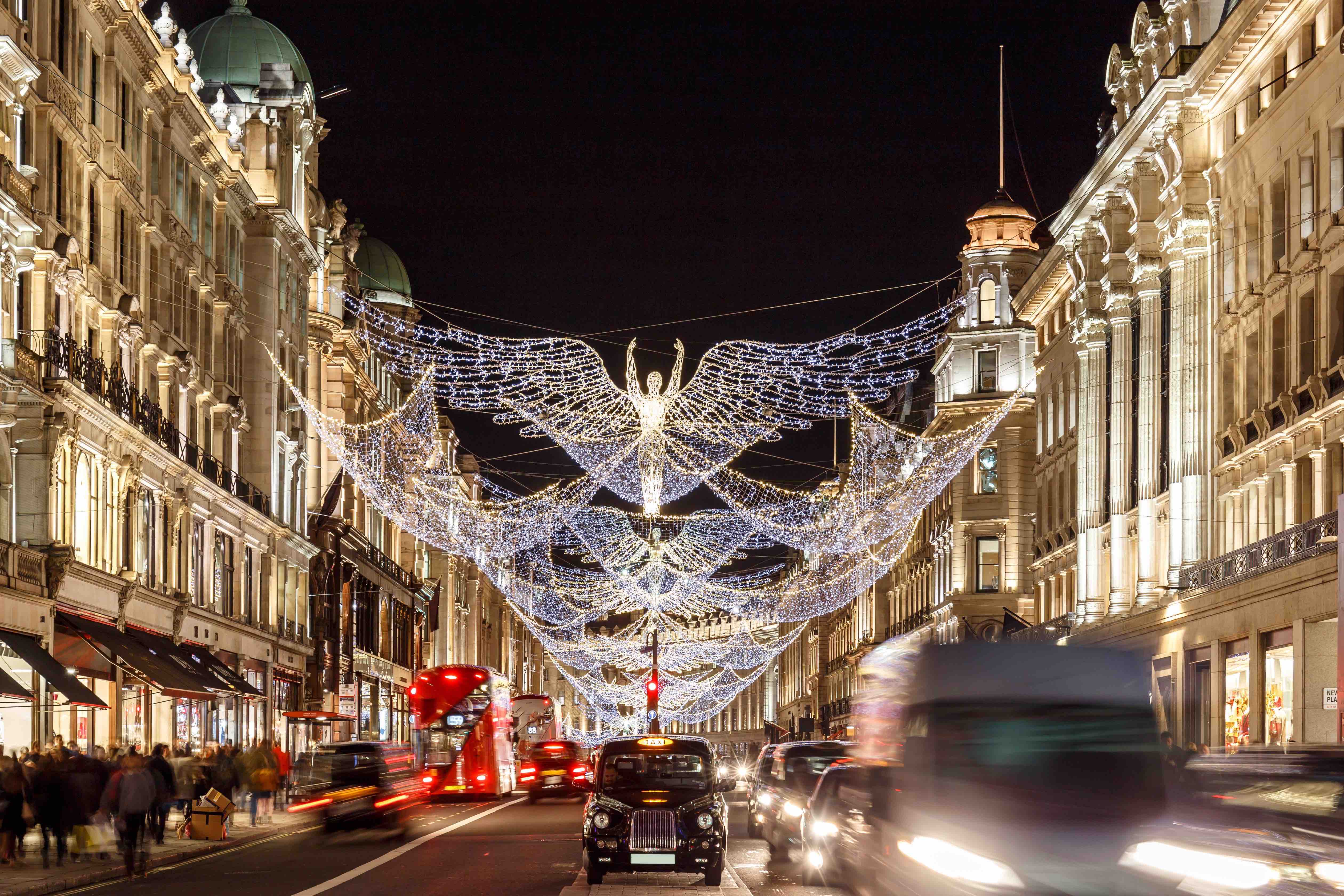 There is nothing like experiencing a London Christmas! If you are one of those who love this time of year and want to be in a city where the Christmas spirit is everywhere, you still have time to plan your holiday for this season in London.

The whole city dresses up for Christmas: ice rinks, Christmas decorations, and lights, markets, cultural activities such as musicals, ballet, and Christmas plays are some of the most iconic activities you will find here.

Christmas lights
Christmas lights are very significant in London, to the point that they become an attraction worth visiting, for example, those of Oxford Street, Carnaby Street, and Regent Street.

You can also take the route of the Christmas lights, where you will travel in a vintage bus and enjoy it.

Giant Christmas Trees
One of the most iconic giant Christmas trees is in Covent Garden, which is also one of the most beautiful squares in the city. In addition to the lights and the giant tree, there is a Christmas market.

Or visit the giant tree in Trafalgar Square, which is a Christmas gift that Norway makes annually to the city and is complemented by the two illuminated fountains and the Nativity Scene that is installed in the centre of the square, an experience that without doubts you will certainly love it.

Ice rinks
The ice rinks are open from November to mid-January and are a visual spectacle when combined with the lights and Christmas decorations. There are numerous ice rinks that you can visit, among them the most important and beautiful are the ones in Somerset, Hyde Park, and the Natural History Museum. It is preferable to visit them at night to enjoy the lights.

Christmas shows
The Christmas cultural agenda is wonderful, you find the possibility of seeing ice shows, theatre, ballet, and musicals.

In ballet, there is The Nutcracker and Disney on ice, in the theatrical and musical offer you can enjoy The Snowman, Christmas Carol, Five Little Christmas Monkeys and in circus, Circus 1903.

Christmas markets
You must not miss the classics Christmas markets where you will find everything you need for the season, from Christmas decoration items to souvenirs and Christmas Eve gifts. In addition to a typical London gastronomic offer, where you can try their traditional drinks and desserts.

Where to Stay?

Hotel La Place is our recommendation for a Christmas in the best London style. With a perfect location in Marylebone Village, allow you to enjoy everything that London has for you on these dates, but in a quiet place, away from the hustle and bustle.

Enjoy the best service in a 4-star hotel, with comfortable and welcoming facilities, as well as a bar-restaurant open 24 hours a day to offer you the best of London.