Home
>
These are the essential museums to visit in London
These are the essential museums to visit in London
Hotel La Place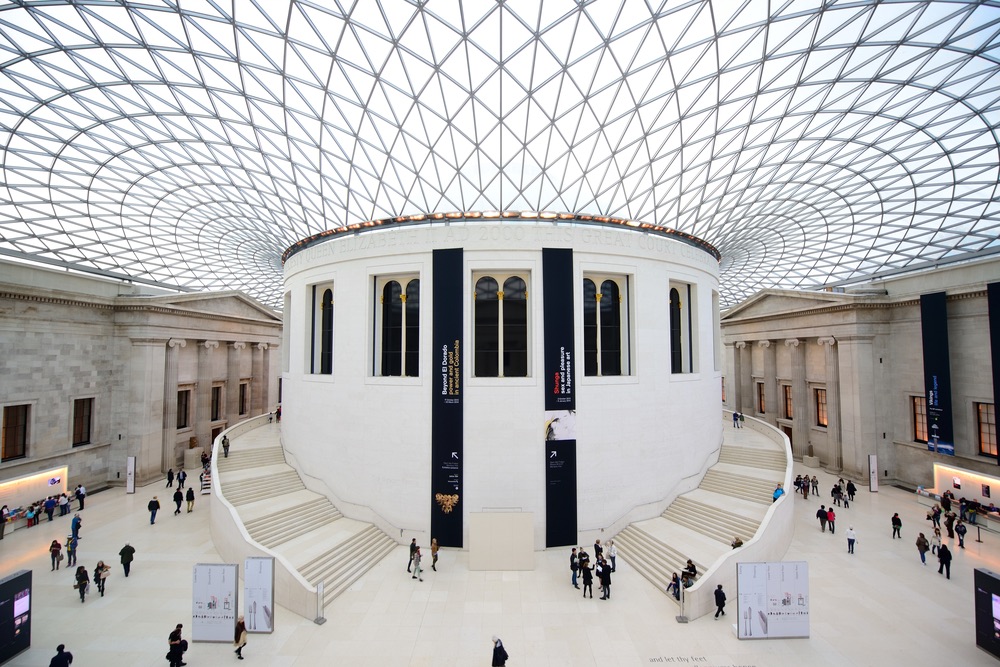 We have listed the essential museums to visit in London, so when you come don't miss the chance to discover all the treasures inside of them.

London is well known as a cultural and artistic capital, houses more than 50 museums and Galleries, so it will be a hard task to visit all of them in your next holiday in London. We are here to help! We have selected the 5 main museums to visit in London to make things easier for you.

5 essential museums to visit in London

1- British Museum
Let's start the tour with the most important Museum, which is the British Museum which houses a vast and interesting collection of historic artefacts around the world, Rosetta Stone stands out in this collection. In this Museum are also Parthenon sculptures and Egyptian mummies.

Visiting the British Museum is a great experience that will connect you with many cultures around the world and with an immemorial past since many of the exposition objects date from thousands of years ago.

By staying at Hotel La Place you'll arrive at this Museum just 7 minutes by car, then it will take only 9 minutes for the next stop.

2- Museum of London
Museum of London is the second in this tour for the essential museums to visit in London. There you can connect with the city from prehistoric times, through Roman and medieval periodo, the plague, fire, and victorian age to the present. You'll get out of there so impressed by the great changes the city has experienced.

The next journey in this tour will only take 12 minutes.

3- Imperial War Museum
The next is the Imperial War Museum, this is a military British Museum opened in 1917 during the First World War. The collections in this museum include files of personal documents, photos, films, records, and a wide variety of art and military vehicles and planes.

Its permanent expositions are Curiosities of War, The Holocaust Exhibition, and the First World War Galleries.

We are almost done with the tour, with just two stops left. The next museum is 12 minutes away.

4- Natural History Museum
This is a stunning museum of Natural History where it is possible to know about Earth History. Besides, it has more than 80 million specimens and collection objects in different fields of Natural History. You can watch fossils and meteors from space.

The most important areas are Botanics, entomology, mineralogy, paleontology, and zoology.

The last Museum is just a step from you! Yes, it is next to this one, and will take one minute to get it.

5- Science Museum
On the same street as the Natural History Museum is this one, the most visited museum in Europe. This is a place to get in touch with science and technology, outstands the Soyuz TMA-19M descent module that is the spacecraft that took astronaut Tim Peake back to earth, and a real piece of the moon. Isn't it amazing?

Now is time to be back at the Hotel, take a cab or drive there will take 12 minutes.

Where to stay?

Undoubtedly we suggest you stay at Hotel La Place, a cosy and charming hotel with a great location in one of the most demanded neighbourhoods of the city: Marylebone.

From the hotel, you can do this tour of the essential museums to visit in London as a circuit. Book now and don't miss the special promotions we have for you.