Home
>
The best plans in London with kids
The best plans in London with kids
Hotel La Place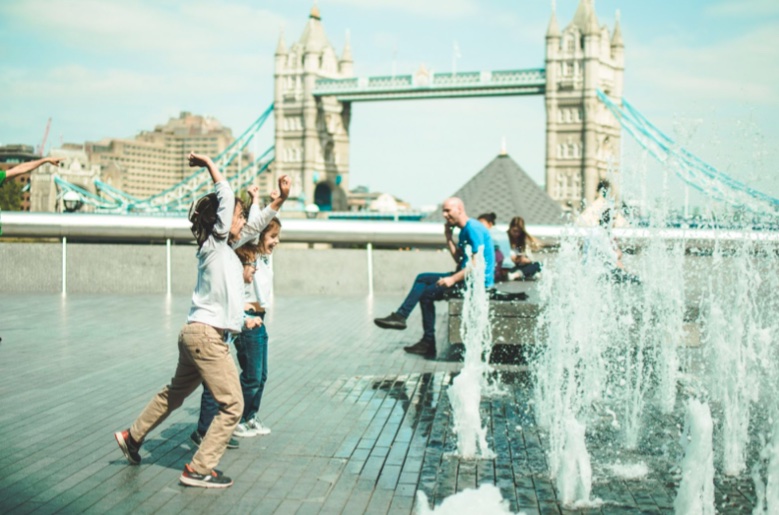 London is a great destination for families
looking for a fun-filled vacation. With its wide range of activities and attractions, there's something for everyone to enjoy. Whether you're interested in history, art, culture, or just having fun, London has it all. From world-renowned museums and galleries to amusement parks and outdoor adventures, this vibrant city offers endless opportunities for families to bond and create memories together.
With its bustling streets, picturesque parks, and iconic landmarks, London is the perfect destination for families looking for an exciting and
unforgettable vacation
.
Plans to enjoy London with your kids
Markets
London's markets, such as Camden Market and Portobello Market, offer a
fascinating experience for families visiting the city
. These markets are great places to take kids, as they can explore the various stalls and vendors and even buy souvenirs and delicious food.
Visiting these markets with kids is a fun and interactive way to discover London's vibrant culture and unique offerings.
Museums
London is home to some of the world's most fascinating museums, and they are an excellent choice for families traveling with kids. The Natural History Museum, the Science Museum, and the Museum of London are just a few examples of the city's exceptional museums. These museums offer
interactive and entertaining exhibits where children can learn about natural history, science, and the history of the city in a fun and engaging way
.
Parks
Famous parks like Hyde Park, Regent's Park, and Kew Gardens offer endless opportunities for children to run, play, and explore. Kids can enjoy a variety of activities in these parks, such as cycling, boating, or even feeding the ducks. Hyde Park, in particular, is a popular destination for families, with its sprawling green spaces and numerous playgrounds. Regent's Park is home to the London Zoo, where children can see a wide variety of animals up close. And at Kew Gardens, families can explore the beautiful botanical gardens and even take a treetop walk for a unique and exciting view of the park. With so many parks to choose from, families in London are sure to find the perfect spot to spend a sunny afternoon with their kids.
Theaters
London has theaters that offer fantastic shows for kids, ranging from musicals to plays and
storytelling performances
. Many of these theatres are located in the heart of the city and are easily accessible for families. Some of the most popular venues include the Lyric Theatre and the Dominion Theatre, which regularly
feature exciting productions that are perfect for children of all ages
.
If you're planning a family trip to London and looking for a comfortable place to stay, book your stay in
Hotel La Place
!
Located
in the charming district of Marylebone, this hotel offers
easy access to some of the city's most popular attractions
. From Buckingham Palace to the British Museum, everything is just a short distance away. With a range of family-friendly amenities, including spacious rooms and an English breakfast,
Hotel La Place
is the
perfect choice for families seeking a stress-free and enjoyable stay in London
.
So why not book your stay today and experience the best that this vibrant city has to offer?