Home
>
Don't miss the best museums to visit in London
Don't miss the best museums to visit in London
Hotel La Place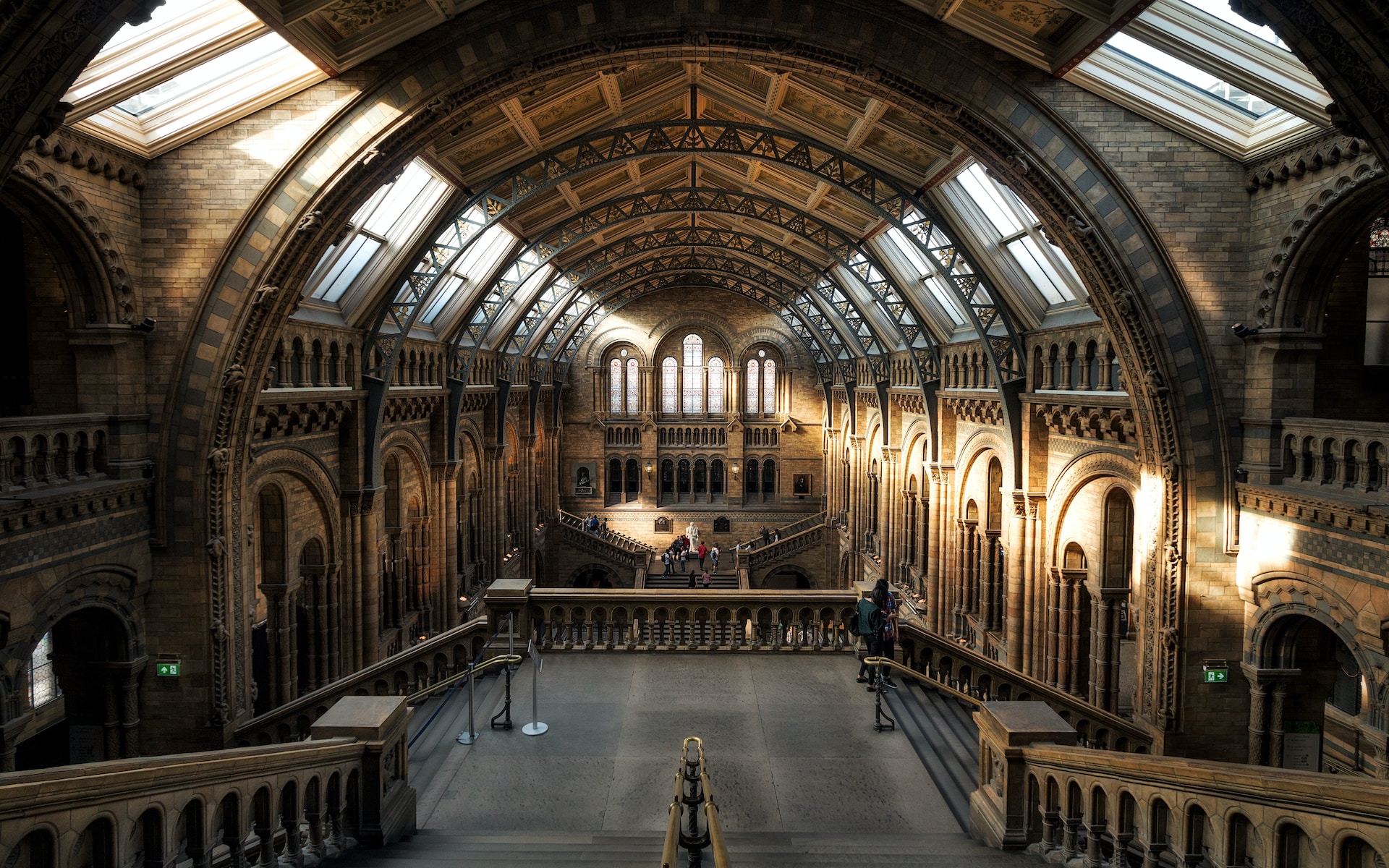 London, a city known for its rich history and vibrant culture has some of the finest museums in the world. 
From ancient artifacts to contemporary art, these cultural institutions offer an immersive experience that captivates millions of visitors each year. 
Do you want to discover them? Keep reading!
Best museums of London
British Museum
Located in Bloomsbury, the British Museum stands as a testament to the depth and diversity of human civilization. Founded in 1753, it holds a remarkable collection spanning over two million years of history. The museum is a pioneer in its field, being the world's first public museum of its kind.
Step into the British Museum, and you'll embark on a journey through time and space. Its more than 60 galleries house cultural treasures from all corners of the globe. Immerse yourself in the wonders of Ancient Greece and Egypt, marvel at African and Chinese artifacts, or delve into the history of Roman Britain and Medieval Europe. The museum's crown jewels include the Egyptian mummies, the Rosetta Stone, and the Parthenon Sculptures.
In addition to its permanent collection, the British Museum hosts a variety of captivating exhibitions that delve into specific themes, people, and places providing fresh perspectives on the past and present.
Natural History Museum
Situated in South Kensington, the Natural History Museum offers a captivating exploration of our planet's history. Home to a staggering collection of over 80 million objects spanning 4.5 billion years, this museum provides a remarkable insight into the wonders of the natural world.
As you step inside, your eyes will be drawn to Hope, the awe-inspiring blue whale skeleton that graces Hintze Hall.
The Natural History Museum hosts a series of engaging exhibitions, with the annual Wildlife Photographer of the Year exhibition being a highlight. Featuring breathtaking photography capturing the beauty and diversity of the natural world, this exhibition leaves visitors in awe. The museum also offers a range of events and activities, from yoga sessions and silent discos to dinosaur-themed sleepovers and behind-the-scenes tours. Families visiting during school holidays can expect tailored activities that delight and educate.
Tate Modern
Housed within the former Bankside Power Station, Tate Modern stands as a testament to the dynamic world of contemporary art. The museum's permanent collections showcase an impressive array of modern British art alongside works by renowned international artists.
Discover masterpieces from iconic artists such as Damien Hirst, Jackson Pollock, Henri Matisse, and Auguste Rodin. The vast Turbine Hall, renowned for its site-specific installations, will leave you in awe of the transformative power of art. 
For breathtaking panoramic views of London, ascend to the free viewing platform in the Blavatnik Building, an addition made in 2017. Revel in the city's skyline and appreciate the beauty that surrounds you. 
While the Tate Modern's permanent collection is a sight to behold, it's the ever-changing exhibitions that truly captivate visitors. Exhibitions have featured the works of renowned artists such as Picasso, Georgia O'Keeffe, and Andy Warhol.
¿Where to stay?
To ensure an unforgettable experience, book your stay at Hotel La Place. 
Our conveniently located hotel offers comfortable accommodations, exceptional service, and a warm ambiance to enhance your museum exploration. 
Don't miss out on this extraordinary opportunity, book your room at Hotel La Place now and embark on an unforgettable journey through the wonders of London's museums!