Home
>
Your perfect plans for June in London
Your perfect plans for June in London
Hotel La Place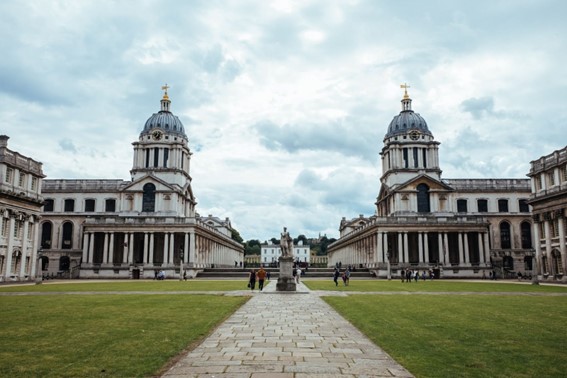 June is around the corner and is full of activities to enjoy. Let's know the perfect plans for June in London, so you can book at Hotel la Place and enjoy them from the best location in the city. You don't have to wait until summer to visit London, come this June and enjoy all these great activities.
4 great plans for June in London
Trooping the colour
The 2nd of June is the Trooping the colour festivity in which the Royal family celebrate the British Sovereign for over 260 years. On this day over 1400 parading soldiers, 200 horses, and 400 musicians come together to display an astounding parade. Streets are lined with crowds waving flags as the parade moves from Buckingham Palace to the Mall to finally reach the Horse Guard's Parade.
Some member of the Royal Family goes on horses and carriages. The activity ends with an RAF fly-past while Royal Family members watch from the Buckingham Palace Balcony.
Greenwich+Docklands International Festival
This important festival will take place on June 19th and is a free annual outdoor show where artists from many disciplines come together to give a great spectacle to the audience. This year the festival will count on approximately 200 performances during 10 days when it is expected that over 80,000 people come. Will you be one of them?
Wimbledon Championship
One of the most famous and the most antique tennis world championship is celebrated this June 27th. The Wimbledon Championship has been gathering the best players in the world since 1877 when started. It is also the third Grand Slam tournament played in the year, after the Australia Open and the Roland Garros.
London Pride
The next July 2nd is celebrated the London Pride, a multicultural diverse parade with the objective of visibility the LGBTQ gender diversity. All these communities take place in Trafalgar Square a colourful parade in London. It is one of the most important pride events in the whole of Europe gathering around 1.5 million people from everywhere.
Where to stay for enjoying all this plans for June in London?
Our recommendation is to stay at
Hotel La Place
, a charming London hotel in Marylebone, one of the most demanded neighbourhoods of the city, due to its great connection and the tranquillity it offers even when it is so close to key places in London. Hotel La Place allows you to enjoy a comfortable stay with careful attention from the staff and comfortable facilities. Besides, it counts on a restaurant and a cosy bar 24-hours open. Don't think twice and enjoy the best plans for June in London from Hotel la Place, book now
HERE
!