Home
>
Things to do in London with friends
Things to do in London with friends
Hotel La Place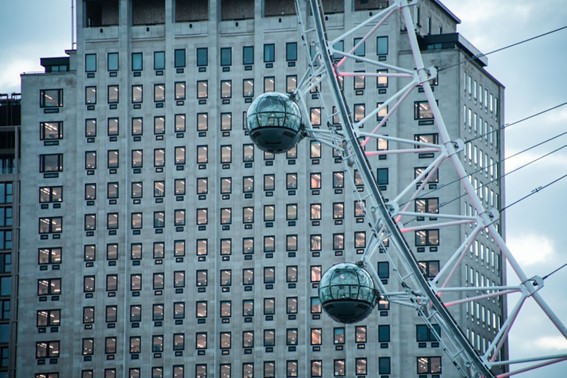 If you are looking for things to do in London with friends, this is the right place. We propose some of the best activities to do with friends in this charming city, so you get the most out of your trip. The list can be very long, but we have the pleasure to help you by selecting the essential 5 things to do with friends in London, let's take a look.
5 Things to do with friends in London
Visit the Shard
This is one of the most important skyscrapers in the city. Wherever you are, you can see this building outstanding over the city. With 309 metres in height, at the time of the inauguration, it was declared the highest building in the UK. From its viewpoint "The View" you can get a panoramic view over London's centre.
Hyde Park
This is not only an old and historic Park but also one of the most beautiful. Located very close to Buckingham Palace was built in the 17th-century and is a must-visit place. You can enjoy The Serpentine, an artificial lake with an L form that separates the park from the Kensington Gardens.
The London Eye
The London Eye is not only the most famous ferries wheel in the whole world but also is the tallest one in the whole of Europe. Enjoy the most astounding views of London city from this attraction on the borders of the Thames River.
Harry Potter's Tour
When travelling with friends we found that at least one of them is a Happy Potter fan, so it will be a nice experience to live with friends on the Harry Potter tour at Warner Studios. There you can enjoy some of the most iconic stages that were built to make the film, also you can immerse yourself in the film's custom world and get to know other interesting things about this classic.
Free tour in London
Nothing better than enjoying with friends a free tour in London that take you to the most iconic places of the city. It starts every day at 11:00 am and has a duration of 3 hours. You won't miss any essential spot in the city.
Where to stay?
Enjoy London from a nice hotel in a perfect location, that is what
Hotel La Place
offers you. A very nice and beautiful hotel located in one of the most demanded neighbourhoods of London, as it is Marylebone. With a great connection to all the city, different types of rooms, breakfast included, restaurant and a lovely wine-bar you will rest as gods and you'll be so comfortable thanks to the great attention the staff provides their guests since this is a slow hotel.
Book now directly on our website
and don't miss these things to do in London with friends.