Home
>
5 London parks you must visit
5 London parks you must visit
Hotel La Place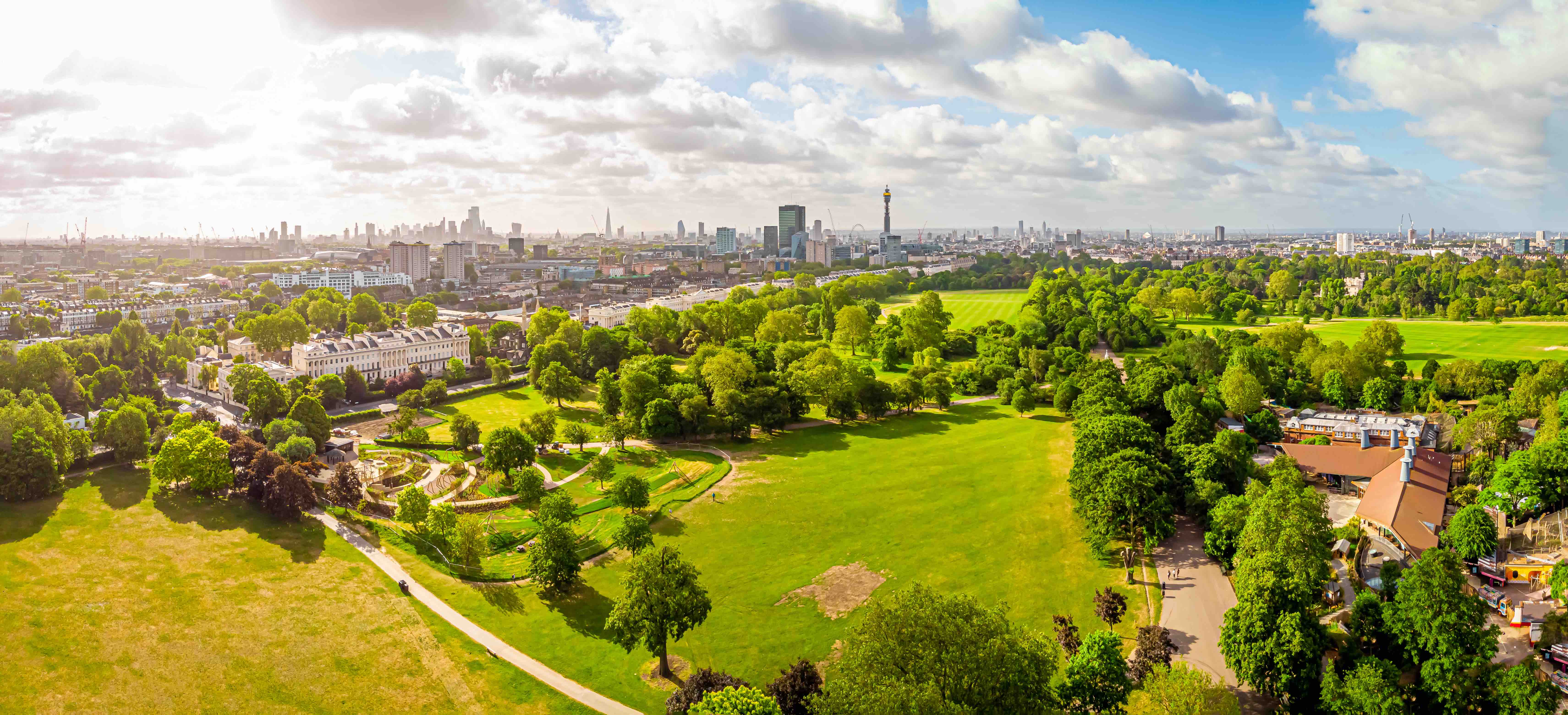 London parks
are such beautiful places to visit and enjoy contact with nature during a stay in London. Right now, when people are looking for outdoor spaces where to share with others, reducing the possibility of COVID transmission, parks have become ideals for this aim.
But there are many parks in London to visit, so if you don't have the time or don't want to visit them all, you can follow this top 5 with the best
London parks you must visit
.
5 London parks you cannot miss
1. Hampstead Heath
We start our top 5, with a huge park that stands out from others because of its extension and its large grass where to have a picnic.
This one is a great option in summer, to get refreshed in its pools (but keep in mind that even in summer water is kind of frosty), and is also a good one for those seeking to enjoy a picnic or to get in touch with locals that runs or have a dog-walk.
2. Regent's park
On the opposite extreme, it is Regent's Park, one of the most beautiful and complete parks in London. It's also pretty close to Hotel La Place you can get to the park by walking.
This park is full of attractions like the ZSL London Zoo and the Open Air Theatre. Also, there takes place a variety of food and music festivals, making this park one with the most cultural and attractive agenda for locals and tourists. There is also the Japanese Garden and some tennis courts.
3. Holland Park
Live a unique experience at Holland Park, a place with a Japanese style and peaceful atmosphere, ideal to connect with yourself and with nature. It has a magnificent place with a bridge and a waterfall that are pretty relaxing and romantic.
During summer it has an open-air theater and an opera stage. If visiting this park, don't miss the chance to visit the place where for the first time in the UK dahlias grew up successfully.
4. Richmond Park
If you are an animal lover, you'll love this one. Richmond Park hosts hundreds of red deers that roam freely across the park, and you can see them in their natural habitat, such an spectacle you can't miss.
Besides, there is a beautiful and pretty cared garden where to enjoy the flowers during spring. Also, from the highest part of the park, you can get a unique view of St. Paul's Cathedral.
5. Clapham Common
Finally, in our top 5 of London Parks you must visit, is the Clapham Common a point of calm and tranquility in the middle of South-West London. It dates from the 18th-century and besides being an ideal spot for meditation and relaxing is also a nice place to enjoy a coffee and a good read of your favorite book in a nice London place.
Where to stay?
Our recommendation is to stay in
Hotel La Place
, a pretty slow Hotel located in one of the most beautiful London neighborhoods, surrounded by Victorians mansions and close, but far enough, to the city center, to guarantee peace and tranquility you need for rest.
It's a charming place with exquisite decoration and a pleasant pub open 24-h where to enjoy some drinks and snacks with the best company.
Book now
and enjoy the best attention and of course,
London parks
.