Home
>
London's iconic dishes
London's iconic dishes
Hotel La Place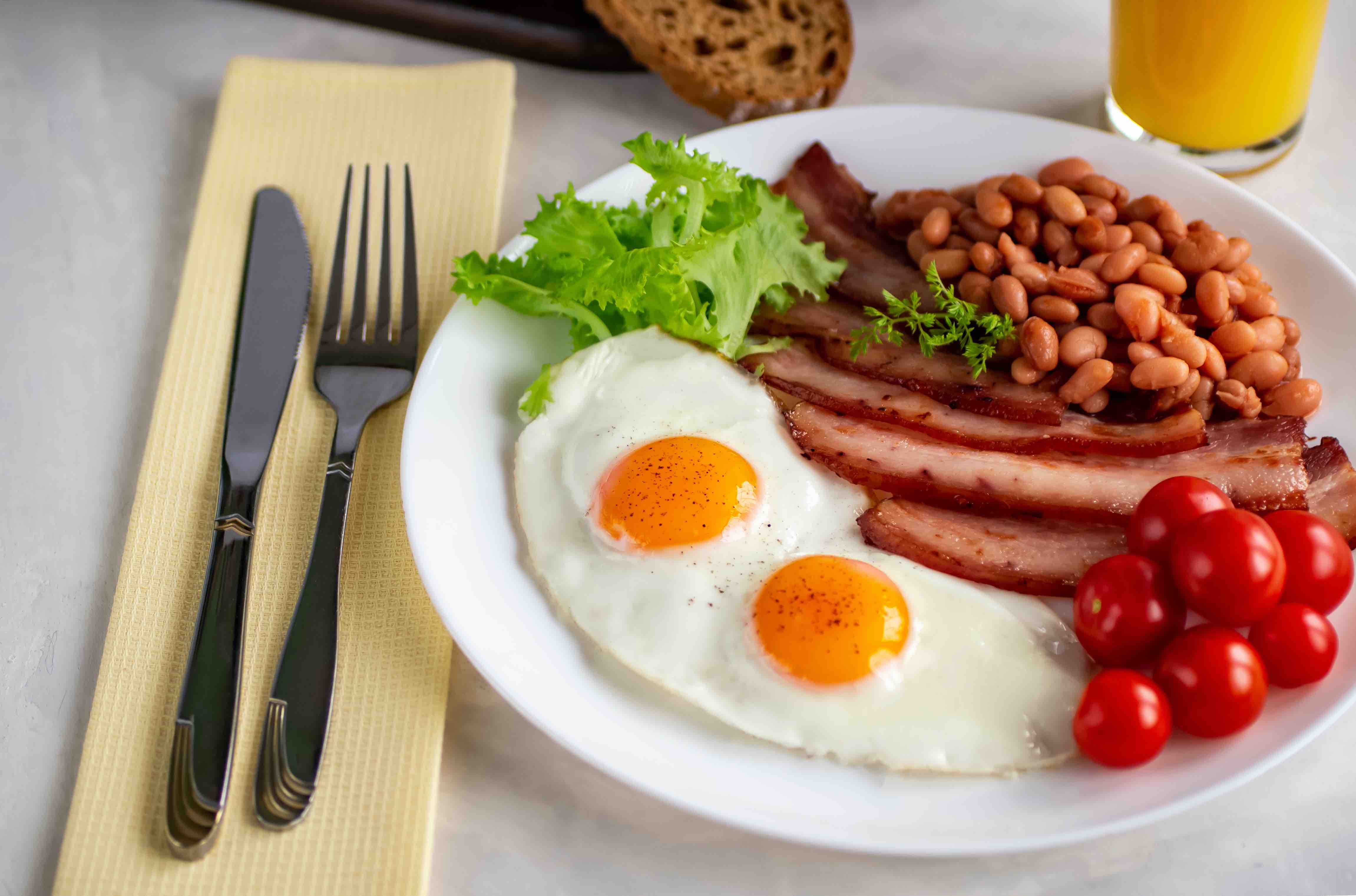 London's iconic dishes are something you can't miss when visiting this city. Gastronomy is quite linked to tourism because an important part of knowing new places is also known new dishes and different cuisines, in London, you get that by the hand of iconic restaurants.
London not only has great iconic dishes, but also counts on iconic restaurants run by well-known chefs. So let's start this gastronomy tour by London's iconic dishes and restaurants.
3 London's iconic dishes and restaurants you must try

English Breakfast at Koya Soho

As it is expected, when speaking about

London's iconic dishes

the

English breakfast

is the first dish you must try, of course, it is the most popular, is already a well-known dish all over the world and is part of the International Cuisine's menu.

You can enjoy this full breakfast in many spots in London, and any of them have their spice, but our recommendation, if you want to try it at an iconic restaurant, is to visit the Regency Cafe, a place that has been serving this dish since 1946. In this restaurant the breakfast includes: egg, bacon, sausage, beans or tomato.

Fish and Chips at Golden Hind Restaurant in Marylebone

Concerning lunch an iconic one is the classic

Fish and chips

, even when this dish is popular in many countries and cities by the sea, in London this dish has a special touch, when you try it you'll know what we are talking about.

You can find this dish in many spots, but we recommend you to enjoy it at

The Golden Hind

a restaurant with more than 100 years of history. This restaurant specialized in fish and chips, so you find many starters, a wide variety of fishes for the main course, and you can accompany them with chips or different types of salads. Of course, you can enjoy a dessert or some drinks too for table talk.

This restaurant is located in a very nice neighbourhood, is in

Marylebone

, close to the cosy

Hotel La Place

.

The Sunday Roast at the Castle

Like the other iconic dishes we have mentioned, this one is also very popular, in fact is the most traditional dish in the UK, and especially in London. You can taste it in many places, but we recommend you to try it at an iconic restaurant that outstands by this dish and is at the Castle.

This is more a pub than a restaurant, and is located in the residential area at south Walthamstow, is kind of far from the center of the city but it is worth to visit it to eat a Sunday Roast.

You can choose between three protein options: beef, chicken, or pork, and for vegetarians, there is a vegetarian nut roast, the dish comes with well-seasoned vegs, such as roasted carrots, spiced red cabbage, parsnips, greens, crisp roast potatoes, and Yorkshire pudding. It is a generous serving of a consistent and accomplished roast with a high-quality gravy.

Where to stay? Hotel La Place

is definitively your best option to get comfortable accommodation in a charming place with a slow-hotel concept, great attention, and all the facilities to have an unforgettable holiday. This hotel has a restaurant

Le Jardin wine bar & restaurant

where you can enjoy too London's iconic dishes in an authentic London spot.

As a gift at Hotel La Place, you can enjoy an

English breakfast with no extra charges

the time you'll be our guest.

Don't think twice and

book now

your next holiday in London at Hotel La Place.